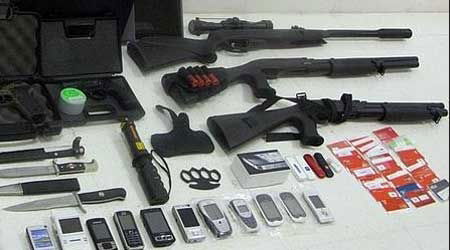 TWO men have been arrested in Alicante on suspicion of 13 counts of bank fraud and forgery.
The pair set up a website advertising the sale of second-hand machinery, providing the name and address of a real company. However, the phone number was fake and after sending out an invoice, 'customers' were required to transfer money to a bank account with the goods never arriving.
Police tracked the two 32 year-olds to Burgos, Alicante and recovered several credit cards, bank savings accounts and various documentation at their home along with 11 mobile phones, two guns and three air rifles and five knives.