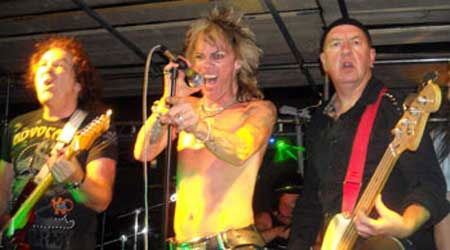 ROCK singer John 'Wardi' Ward is returning to Torrevieja with a new project.
After 30 years on the road covering some 140 counties and countless world tours with some of the biggest names in the industry, he is going back to his roots in classic rock music and will be performing a concert on Tuesday November 5 at Reflections Bar and Restaurant in San Luis, Torrevieja.
John, who has been the lead singer with Oliver Dawson and Saxon for the last 12 years, said: "It's nice to get back to playing all my favourite tunes from the greatest era in rock music." He will be joined on stage by Nick Barker on guitar duties who has created the Monsters of Rock show alongside John.
Tickets cost €10 and can be purchased by calling 634 368 701.