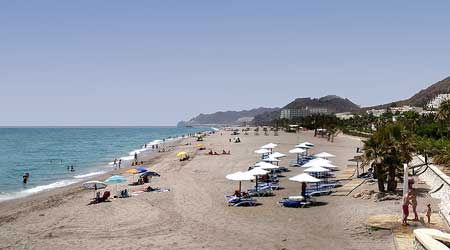 A MASSIVE beach bar, built illegally, will be torn down.
The Provincial Coastal Service has ordered the demolition of the chiringuito (beach bar) on the Descargador  beach in Mojacar.
The bar has an enclosed area of almost 316 square metres constructed of wood with a concrete floor, wooden roofing, toilets, kitchen, bar and dining area.The bar also has a terrace of 139 square metres and a barbecue area of almost 25 square metres.
The owner has also been fined more than € 21,000 for an administrative offence which has been classified as serious because of the 'unauthorised execution of works in a public  maritime-terrestrial area'.
The resolution obliges the owner, a resident of Garrucha, to demolish the building and clear the area, leaving it in its original condition, within 15 days.
The bar was allegedly built without any permission in 2012.