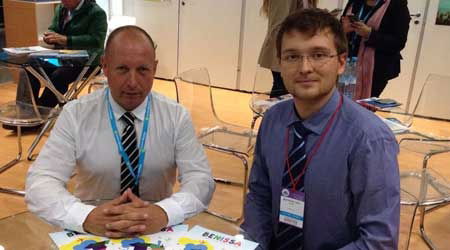 BENISSA'S Tourism Councillor Xavier Estupiña recently visited the Travel Market trade fair in St. Petersburg.
This was the first time that Benissa was present at the event, prompted by the growing number of Russian tourists who have visited the town since 2012.
Promising contacts have now been made with two Russian travel agencies based on the Costa Blanca. Both are keen to know more about Benissa both as a tourist destination and for excursions, Estupiña said.
During the two days that he spent in Russia, the councillor also met Joaquin Albadalejo, head of the Alicante Diputacion's tourism department. During their meetings Albadalejo outlined his talks with Spain's consul in St Petersburg and the director of Spain's tourist office in Moscow.
Strategies for increasing the flow of Russian tourists to Alicante province include a direct St Petersburg-Alicante flight that will come into service next year.