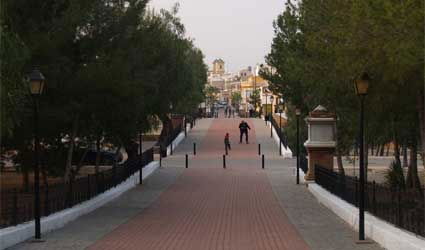 THE senior citizens of Huercal-Overa took centre stage for the traditional opening of the town's feria.
By custom a breakfast for the town's senior citizens is a breakfast, which was held on the opening day last Thursday.
For the event the Mayor Domingo Fernández, councillors of the governing team, accompanied by provincial councillor, Almudena Valentin, acted as waiters.
They were responsible for bringing churros (dough fritters) with drinking chocolate to the tables.
At breakfast there was also time for singing and dancing with traditional dancers.
At the event there was also time to pay tribute to two of the Senior Club members, and the trophies from various competitions held at the centre such as dominoes and cards were presented.
The main tent had a full house at this event, of which the Mayor said: "It is a moment that we share with our senior citizens, a moment for them at the start of the Feria.
"This year we have moved to the fairground to have more space and the truth is that the change has been well received. Our elders have enjoyed it and that is important, they have enjoyed the moment."