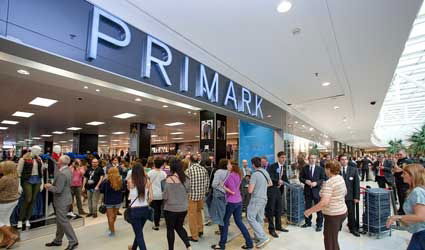 HUNDREDS of people gathered outside the doors of the new Primark store in the Miramar shopping centre in Fuengirola this morning, awaiting its opening.
At midday, the doors opened and shoppers literally ran into the 3,000m2 store, keen to get their hands on some fashion bargains.
This is Primark's second store in Malaga province and the 35th in Spain.
It has fashion for men, women, children and babies, as well as a household department.
The Inauguration was attended by the Fuengirola Councillor for Commerce, Carmen Diaz, the local Councillor for Employment, Ricardo Von Wichmann, who welcomed and congratulated the 126 members of staff. Primark received 20,800 CVs for its opening in Fuengirola. Seventy per cent of those hired were out of work.
The company will open a store in Cartagena, Murcia, next Thursday, and in November two more stores in Andalucia, one in Huelva, and the other in Roquetas de Mar, Almeria.
The first 50 clients to make a purchase following the opening of the Fuengirola store were given a €25 gift voucher.