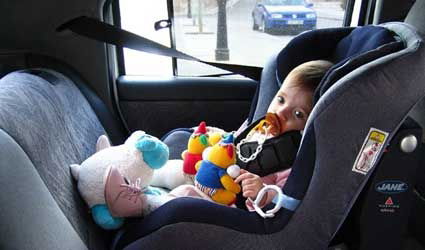 NATIONAL POLICE rescued a baby who was trapped in a car in Motril after his mother accidentally left the keys inside.
Police were called by the mother after she was separated from her baby when the doors of her car automatically locked with the keys inside.
Two National Police officers came to rescue the baby, who was sitting in a safety seat and exposed to a high temperature.
The officers managed to get inside the car by carefully breaking one of the windows in order to protect the baby.
Once inside, they unfastened the baby from the seat and returned him to his mother.