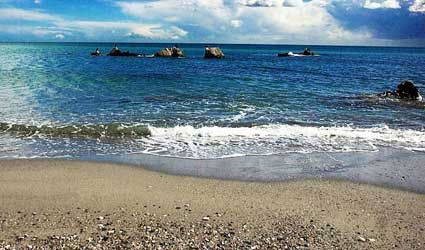 THE Axarquia and the Costa Tropical have become top tourism destinations for the Irish market.
According to the director of the Spanish Tourism Office in Dublin, Gonzalo Ceballos Watling, there has been an 8 per cent cumulative growth in the Irish market from January to August.
This translates into 25,000 more Irish visitors this year in Spain.
Their stays have been longer and they have spent more money in relation to previous years, as stated by Gonzalo Ceballos.
Many of them have chosen the Axarquia and the coast of Granada as their destinations attracted by the good weather.
"But they also appreciate the way people from Andalucia celebrate life," Ceballos said.
The Irish love story with this region was made clear during a visit paid by a group of Irish reporters to the town of Almuñecar.
The tourism-specialised reporters were welcomed by the Councillor for Institutional Relationships Maria del Mar Medina at the Palacete de La Najarra tourism office.
Their visit took them to the main heritage sites of the town and ended up with a lunch offered at the Helios hotel.