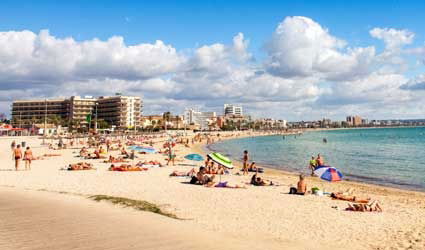 STROLLING near naked through the streets of Palma will be banned.
Fines of up to €200 may be given to people who wear swimwear with nothing on top in streets and public areas of the city.
Wearing swimming trunks, bathing suits or bikinis without a shirt to cover up will only be allowed on the beach, at swimming pools, and other areas such as seafront promenades, streets near the beach or the rest of the coastline.
This is one rule included in the new civility laws which the city hall plans to approve in December so that it is in force by the next tourist season.
It means that Local Police can fine people seen in the historical centre of the city without a shirt, as well as people who are 'naked' or 'almost naked' in public areas, except where it is permitted.