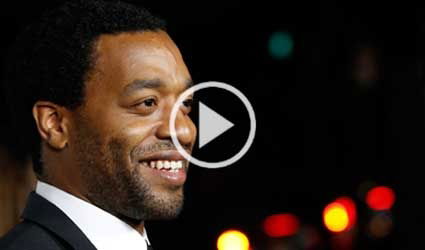 LOS ANGELES (Reuters) – One of the most memorable scenes in the film "12 Years a Slave" is a long close-up of actor Chiwetel Ejiofor's eyes, wide with amazement as his character regains his freedom after enduring the brutal bonds of slavery on Louisiana plantations.
It is a defining moment for the British actor of Nigerian origin in the biggest film role of his career, one that many critics believe will yield him a best actor Oscar nomination. It is also a role that he wasn't quite sure he was up for.
"12 Years a Slave" has been heralded as an emotional and realistic journey through slavery in pre-Civil War America and won the top award at the Toronto Film Festival – often a harbinger of the film awards season. The film by British director Steve McQueen and backed by Fox Searchlight Pictures opens in U.S. theatres on Friday.
"You wait all your life for great scripts, you are reading everything, hassling people, your agent, you are trying to get a great part," Ejiofor told Reuters.
"Then this script comes through the door, and you read it and it is a great script and a great part and you think 'Can I do this? Am I ready to do this? Is it for me?'"
The 36-year-old Ejiofor also felt a big responsibility in portraying the real-life story of Solomon Northup, told through his 1853 memoir. Northup was a free black man and musician in New York who is tricked and sold into slavery in 1841 and sent to Louisiana plantations for 12 years.
Ejiofor got his first big break in film in 1996 from Steven Spielberg, who cast him in the slave ship tale "Amistad." The versatile actor has since split his time between film, television and the stage in Britain, where he has won awards for performances like his title role in "Othello."
Once Ejiofor said yes to McQueen, he went into preparation mode, learning to play the violin and immersing himself in Louisiana plantation culture.
"The plantations are beautiful, amazing places. And Louisiana is extraordinary, it's alive, and the bayou and the swamps and the plantations and the trees," he said.
"And within all that," he added, "there is this other world – this deep darkness in the way we're treating each other. The place was very informative. It helped me understand the world that he was going into."