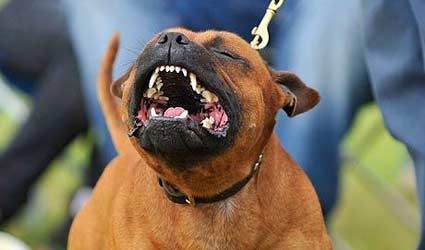 THE owner of a Yorkshire Terrier viciously attacked by two dogs has sent out a warning that it is only a matter of time before a child is attacked.
Jim Morris little dog was left fighting for his life for three days at the vets after the attack just outside La Cala de Mijas.
Jim had taken him to an area popular with walkers and families, just past the waste recycling depot, when he was set upon by the two animals. "They just went for him- they were ripping him apart." He added that they two dogs, which appeared to be pit bulls, were with their owner, who just let them run free. "He takes them up there, has a look round, and if he thinks it is clear lets them have a run."
But, Jim added, the problem is they are then out of his control. "Families go up there, and I am worried children could be their next target. A friend of mine has had his Doberman attacked by these dogs as well."
Jim added that he had traced the owner of the animals, and put a complaint about him to the Guardia Civil.  "I have just come back from the court and was told that there was not enough evidence. I do not know what evidence they need – I recognise the dogs and saw what happened.
"It was only because I managed to get my dog to the vets on a Sunday that he is still alive. He spent three days in intensive care."