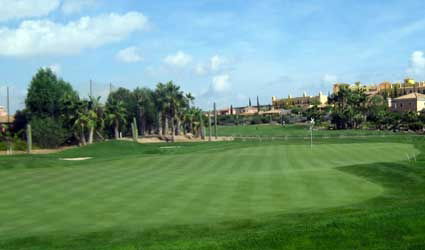 A FAMILIARISATION trip has shown 12 British tour operators the potential of the province of Almeria in the world of golf.
Provincial Tourism of Almeria designed a programme of visits to golf courses giving tour operators the opportunity to find out about the different features that each course offers.
Along with the variety and quality of the courses in the province, the group learnt about the 'pull factors', including the excellent all year round climate that Almeria offers and the  value for money offered for golf tourists.
The group viewed the trip very positively, and on top of the golf courses and facilities they highlighted above all the friendliness of the people, the peaceful surroundings, the great natural environment in which the courses are located and the quality Spanish cuisine.
In addition the group of tour operators got to know about the hotels and restaurants of the province.
The group was accompanied throughout by members of the Provincial Tourism Board and a representative of the Spanish Tourist Office in London.