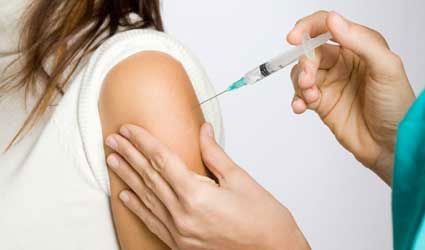 MORE than 213,500 flu and pneumonia vaccinations will be given in Malaga province's health centre between now and November.
Both are free for groups who are at risk, which are over-65s, people who have chronic illnesses, health care staff, carers and pregnant women.
Appointments to get the vaccination can be obtained at the local health centre, or via phone or internet with the Salud Responde service.
People with chronic diseases who should get the shot are those with severe respiratory problems, heart problems, cancer or alterations of the immunological or metabolic systems, such as diabetes.
The Spanish Geriatric Society has said that the vaccinations are safe, efficient and make the whole community a safer place, reducing hospitalization by 30 per cent and death by 50 per cent amongst the elderly.
The shot against pneumonia is recommended for people who live in care home, supervised housing or day care centres, as well as people between 65 and 71 who haven't previously had it. More than 1.23 million doses of the vaccine have been provided for health centres throughout Andalucia.