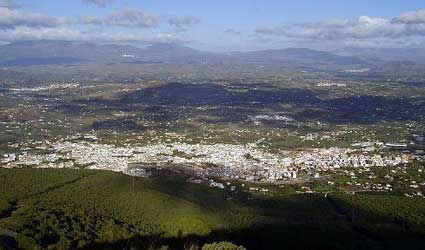 FIVE people were arrested in Alhaurin el Grande for allegedly raping two British women.
The first investigation began when a 25-year-old woman claimed to have been raped and mugged by four men she had met in Fuengirola, where she was on holiday with her family.
She claimed to have met them on the seafront promenade in the early hours of the morning and asked them to take her home. According to Guardia Civil, instead she was taken to a quiet area of Alhaurin el Grande where she was allegedly raped before the men stole her mobile phone and cash and abandoned her. Four men, two Spanish and two Romanians have been arrested.
In the second, unrelated, case, a British woman, 32, claimed to have struck up conversation with a man in a pub in Alhaurin el Grande. When she left in the early hours, he allegedly followed her, dragged her into a side street and raped her, causing her injuries which prevented her from moving when he left. A Moroccan man, 38, was arrested within 24 hours.