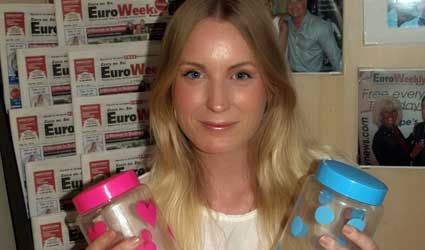 WHO says young people today are more concerned with themselves than anyone else?
Here at the EWN we know of many youngsters only too willing to extend a helping hand. And we are proud to have on our staff a young reporter with a generous heart.
Sophie Elliott, 23, was sent to cover the Positively Pink Breast Cancer Ball. She was so touched that she decided to help out. Without needing to be prompted she took two jars of coloured wristbands to sell for the charity – one blue for prostate cancer and one pink for breast cancer .
She raised a total of €120.06. Well done Sophie.