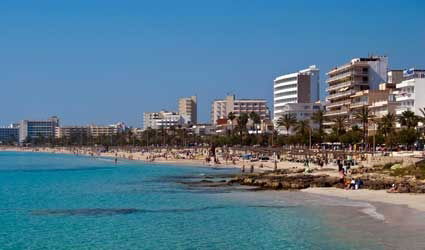 AN AVERAGE of 66.2 per cent of hotel beds are closed in Mallorca close during the low season.
A study by the Mallorca Hotel Federation (FEHM) showed the number of hotel places closed during the month of October goes up to 58.7 per cent, whereas in November this figure increases to 82.15 per cent of hotel places.
December is the month when the fewest hotel places are offered, with 84.5 per cent of them remaining closed.
From January to March closed places represent 82.65 per cent, 70.41 per cent and the 58.77 per cent respectively.
FEHM manager Inmaculada de Benito made a positive assessment of this report, although she lamented what she defined as a "heavy closing of hotel places during the months of December and January."
De Benito pointed at the island's links with mainland cities as the secret to increasing visitors during the low season.