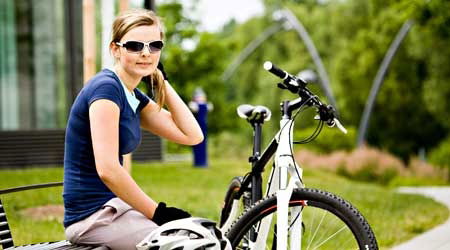 YOUNG cyclists using the Bicipalma free bike system will have to supply their own helmets when a new law is approved.
The city's councillor for Mobility, Gabriel Vallejo has said that instead the company will send a letter to their users under the age of 18 years and their parents informing them of the obligation to wear a helmet once the planned reform is approved by central government. Vallejo also said it is unknown as to how strictly the law will be policed.
On the other hand the director of Mobilitat has announced that the number of subscribers to Bicipalma has continued to rise since the service was made free. In August the number of users increased by 6.1 per cent with numbers rising by 123 subscribers since then from 2,014 to 2,137 members.