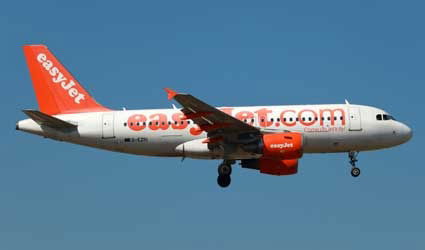 RECENTLY, we've all been entertained by something for which the Brits would win Olympic gold, every time, if it were elevated to a sport. Whingeing!
First off, all those "Angry of Tunbridge Wells"-type viewers moaning about BBC staff seen eating bananas, sipping hot drinks, hugging, picking their noses and fighting with umbrellas in their new open-plan newsroom.
Good grief!This newsroom is exactly like any other office area in Britain with people not permanently glued to their computers, instead behaving normally. Occasionally chatting with colleagues, finding out what else is happening, even fooling around. We've all done it!
What could be worse in a TV newsroom? (Well, apartfrom maybe ending up seeing naked pictures of Eric Pickles.)
Another instance of whingeing? Angry and far-from-polite gripes and moans from other air passengers about easyJet's threat to refuse to allow a law student to board a flight recently for tweetinghis frustration about his own delayed flight and that of a serving soldier: "Soldier going to miss last connection & @easyjet refusing to help pay for him to get to Portsmouth. Get right into em!"
Now, every airline has the right to ban any passenger it suspects may become violent during the course of a flight. And the tweet "Get right into 'em!" is undoubtedly ambiguous and understandably construed as a threat of violence by easyJet which didn't deserve all the bad-mouthing it subsequently received.
Every company has to deal with complaints from unsatisfied customers but, unfortunately for air passengers, it tends to result from delayed or cancelled flights which means tempers flare quickly. Everyone says they'll never, ever fly with Ryanair, easyJet etc again yet, somehow, these companies grow their customer base every year. And the solution's really quite simple. Plan your schedule and build in some contingency – which the soldier and his tweeting mate clearly hadn't. And if you don't like travelling with budget airlines, stop whingeing and fly with full-cost ones instead.
WC Fields once said he spent most of his money on booze and fast women…the rest of it he squandered. He was talking about money, but surely time's important too, isn't it? So, why do so many Brits squander their time whingeing?
OK, had enough of all my own whingeing, next scandal please!
Nora Johnson's thrillers 'Retribution', 'Soul Stealer', 'The De Clerambault Code' (www.nora-johnson.com) available from Amazon in paperback/eBook (€0.89;£0.77) and iBookstore.Profits to Cudeca.