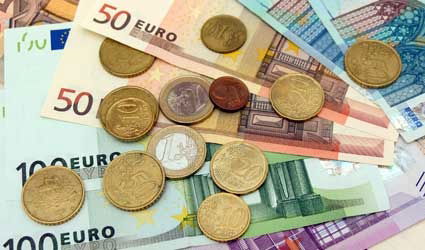 LIVING in Spain, we use euros almost every day, but do we know where they come from?
The European Central Bank is the only EU administration which has authority to issue notes which can then be issued by them or by the national Central Banks, such as the Bank of Spain.
Most of the notes issued by the Bank of Spain are made in the National Factory of Currency and Stamps also known as the Royal House of Currency, while the rest is received from other national banks.
Meanwhile, coins are issued by each of the different countries in the Eurozone, and have one side which is the same throughout and another which is exclusive to each country. However, they can all be used throughout the Eurozone. In Spain, they are also made by the
National Factory of Currency and Stamps and then delivered to the Bank of Spain to be put into circulation.