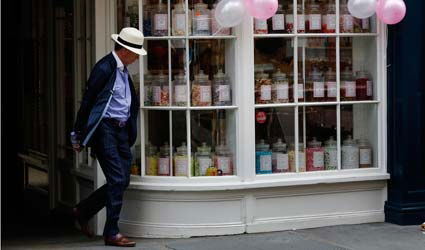 LONDON (Reuters) – British shop prices fell in September for the fifth straight month, driven by deep discounts on non-food items, the British Retail Consortium said on Wednesday.
Prices fell by 0.2 percent compared with a year ago, the smallest drop since June.
The decline in prices was slowed down by easing deflation in the prices of clothing and footwear, furniture and electrical goods along with a return to inflationary territory in health and beauty products.
Mike Watkins, Head of Retailer and Business Insight at Nielsen who collate the data, said: "With consumers still uncertain about when and where to spend, we expect competition for discretionary spend to intensify in both food and non-food retailing as we head towards the end of the year."