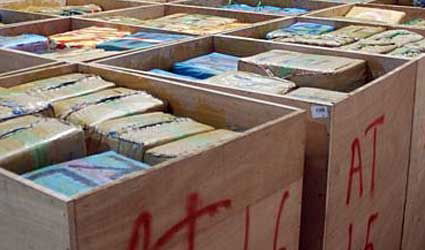 THE biggest haul of hashish in Almeria history was worth €30million on the open market.
That is according to estimates from the National Plan against drugs based on facts from the Interior Ministry. Last week the EWN reported how 18 tonnes of hashish were discovered by Customs Officers aboard the merchant ship Moon Light.
The hashish was removed from the main deck of the merchant ship which sailed under the flag of Sierra Leone. The case remains open while the seven crew members of Syrian origin have been remanded in custody accused of crimes against public health.