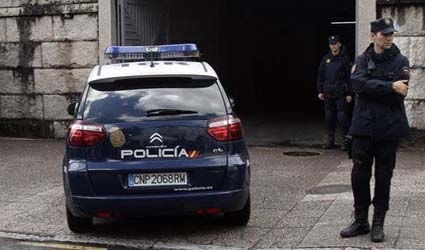 A MAN, 89, was arrested in Palma for allegedly abusing his wife, 75, in their home.
The woman told police that he hit her frequently.
On this occasion, she claimed he had grabbed her by the neck in an attempt to stop her from calling the police, then pushed her to the floor and threatened to kill her.
He admitted they had argued but claimed she had slipped and fallen, although he added that she "deserved it."
After he appeared before a judge, he was released and allowed to go home to get his belongings and a restraining order was issued against him. Social Services are finding him a place to live.
His wife had reported him before but later decided not to go ahead with the complaint.