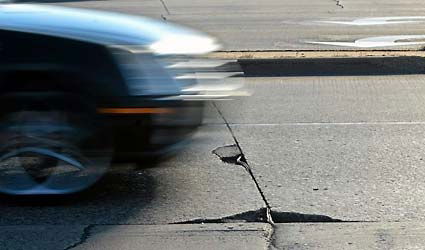 THE Mayor of El Burgo, Maria Dolores Narvaez, has announced that collection boxes will be given to local businesses to raise money to repair the MA-5401 road.
She said that it has been more than 15 years since any money has been invested in the road which is a danger to drivers.
She also pointed out that it is up to the Provincial Government to carry out the repairs and hopes this symbolic act will prick their conscience.
She also announced that signatures will be collected and a party will be held to raise more funds.