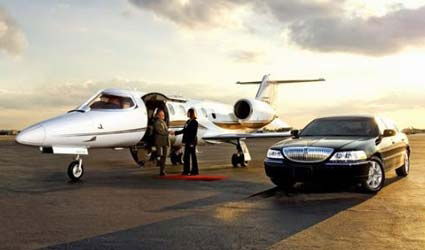 IF the lifestyle of a jet-setting millionaire tickles your fancy then you may need to change a few things about yourself.
The average nicey-nicey Jane Bloggs isn't going to get anywhere near a rich list by putting others first or by dwelling on the past. To be super rich takes a certain mindset and it's something that may be in conflict with many personalities.
First off, rich people don't get rich by playing the nice card. I mean look at wealthy types such as Michael O'Leary from Ryanair, for example.
The man is not renowned for his caring disposition. But the thing is that rich people don't see selfishness in a negative sense. Rich people take the attitude that if they don't help themselves first they can't help anyone else, whereas most average earners feel they should join Greenpeace and put others before themselves.
According to numerous studies on the super rich it's been revealed that the super wealthy have a get-up-and-do-it mentality that is lacking in average folk. For example, rich people don't play the lottery.
In their mindset it's a waste –gambling for a rich person is equivalent to sitting on the sofa and expecting millions of Euros to just land on your lap. Rather than sitting around waiting on other factors (the lottery etc) to bring wealth, rich people come up with good ideas and put them into action.
The future isn't scary for rich people either. Twenty years from now isn't thought about in terms of wrinkles and creaky knees. For rich people the future is exciting. They spend a lot of time looking into the future, setting goals and planning. Average people tend to dwell on the past, which isn't an ideal way to make it onto a rich list.
Also, many times rich people don't get bogged down in fancy Master Degrees or lengthy PHD studies and the likes.
Super rich people are usually those who have had a great idea, have acquired a specific knowledge related to that idea, and then have gone on to make lots of money because they follow their passion and aim high to ensure they finally bring home the big bucks!