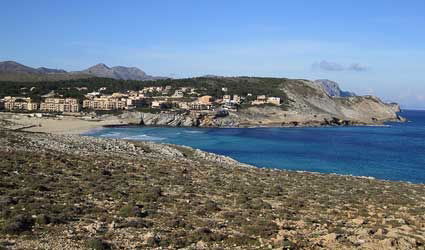 GUARDIA CIVIL are investigating the death of a woman tourist at a Hotel in Cala Mesquida, Capdepera.
An post mortem examination revealed wounds to the mouth and face which suggest she may have been beaten.
The Swede, believed to be in her forties was on holiday with her husband in a hotel complex, when she fainted and died in her room, according to the police report.
Her husband was taken to the Arta headquarters to make a statement and be questioned.
The post mortem examination report later suggested there were no other signs of violent death and that the victim may have sustained the wounds during attempts by paramedics to revive her.
The evidence is not yet conclusive and police are continuing their investigation into the victim's sudden death. Her hotel room has been searched.