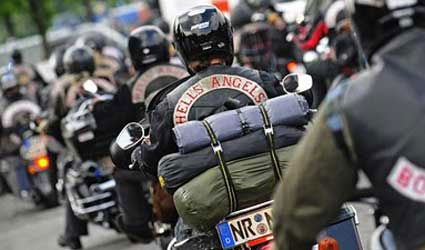 SIXTEEN alleged members of bikers group Hell's Angels are due in court this week charged with murder and attempted murder as well as conspiracy, robbery, forgery and escape from prison.
The facts date back to October 2009 when two men broke into a notary office in Torrevieja. Demanding money, the owner got in a struggle with the robbers and was fatally shot in the abdomen. Just days earlier two of the defendants attacked a pub in San Javier, injuring the owner and stealing €900 from the premises.
Police investigations in to the Hell's Angels members led  to arrests being made in Santiago de la Ribera, Pilar de la Horadada and the Valencian town of Torrent.
The trial in the Court of Alicante is scheduled for six days throughout October.