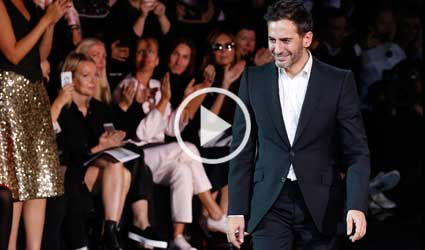 PARIS (Reuters) – Marc Jacobs, the star designer who turned Louis Vuitton from a staid luggage-maker into the world's biggest luxury brand, is leaving to take his own label public, a source close to the French company's parent, LVMH, said on Wednesday.
The move follows a series of leadership changes at Louis Vuitton, LVMH's biggest source of profit and revenue, aimed at helping the brand regain some of its lost prestige after a decline in sales growth over the past year.
"Marc Jacobs is leaving Vuitton and will focus on his own brand," the source said on condition of anonymity.
LVMH and Marc Jacobs declined to comment, but the source said the designer aims to float his business – which is estimated to generate sales of around 500 million euros – in an initial public offering.
"There is an IPO project for the MJ brand," the source told Reuters.
Some industry observers have suggested Jacobs has been encouraged by the success of Michael Kors Holdings Ltd, the U.S. affordable luxury brand whose sales have been enjoying stellar growth. That brand's revenue rose 54 percent last quarter, pinching Coach Inc in the handbags market, and Kors is expanding in Europe and Asia.
Kors shares have nearly quadrupled since the company priced them at $20 in its IPO in late 2011. Another high-end fashion brand, Vince, last month filed to go public on the New York Stock Exchange. Vince had sales of $708 million (436.6 million pounds) in the last fiscal year.
LVMH owns nearly all of Marc Jacobs International, the operating company, while the trademark ownership is split equally between LVMH, Jacobs, and Jacobs' partner, Robert Duffy.
"Marc Jacobs' departure is not a big surprise," said analyst Antoine Belge at HSBC. "But if the IPO is confirmed, LVMH will lose one of its fastest-growing brands."
LVMH shares closed down 2.2 percent in trading in Paris, wiping out $2 billion of its market value.