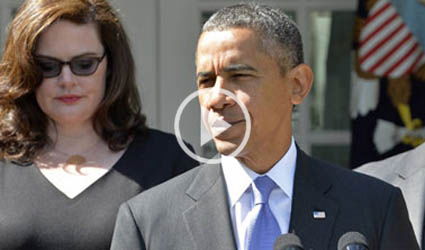 WASHINGTON (Reuters) – President Barack Obama on Wednesday scaled down a long-planned trip to Asia, as a U.S. government shutdown entered a second day with no end in sight to the funding row in Congress that triggered it.
Obama is expected to leave on Saturday for summit meetings in Indonesia and Brunei. Malaysian media quoted Prime Minister Najib Razak as saying he would now skip a subsequent visit to Kuala Lumpur. His last stop, in the Philippines, also now looks in question.
The president would thus be able to return home just days before an even bigger crunch in Congress, which will put the United States at risk of defaulting on its debts if it does not raise the U.S. public debt ceiling.
The fight between Obama's Democrats and the Republicans over the government's borrowing power is rapidly merging with the standoff over everyday funding, which has forced the first government shutdown in 17 years and forced hundreds of thousands of federal employees to take unpaid leave.
The White House announcement followed a fruitless day on Capitol Hill, with Congressional Democrats and Republicans coming no closer to resolving their differences.
Obama accused Republicans of taking the government hostage to sabotage his signature healthcare law, the most ambitious U.S. social program in five decades, passed three years ago.
Republicans in the House of Representatives view the Affordable Care Act as a dangerous extension of government power, and have coupled their efforts to undermine it with continued efforts to block government funding. The Democratic-controlled Senate has repeatedly rejected those efforts.
The standoff has raised new concerns about Congress's ability to perform its most basic duties and threatens to hamper a still fragile economic recovery.
"This is a mess. A royal screw-up," said Democratic Representative Louise Slaughter of New York.