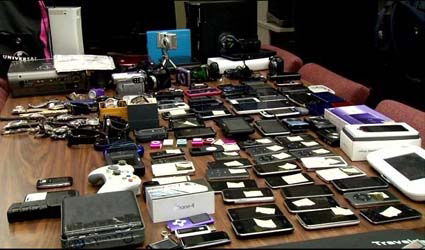 A GROUP believed to be the authors of 110 burglaries from homes across Alicante province, has been disbanded in a joint operation by National Police and Guardia Civil.
Twelve people have been arrested, charged with different levels of involvement in the gang and police have not ruled out the possibility of more arrests.
The group allegedly stole agricultural and construction machinery, televisions, computers, removable hard drives, cameras, mobile phones, game consoles, microwaves and jewellery.