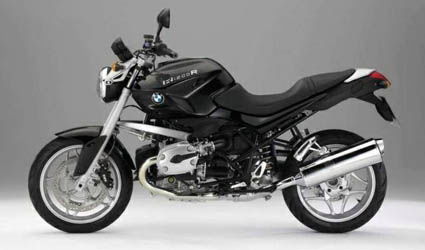 BMW Motorrad has unveiled the BMW R 1200 R "DarkWhite" special model motorbike, an update of the manufacturer's R 1200 R launched in 2010.
In the R 1200 R "DarkWhite" special model, BMW highlights the sporty side of the original model, something that has always typified BMW roadsters with boxer engines.
The special model underlines  a contrast between the bodywork with its light white paintwork and the jet black of the drivetrain and wheels.
With the frame in an asphalt grey, swingarm, rear axle housing and triangular wishbone in matt black and the black anodised fork tubes lend the roadster an exclusive high-tech feel, the manufacturer claims.
The sports windshield reduces the strain on the rider in the area of the helmet and upper body.
The standard sports seat provides perfect contact with the motorcycle.
In addition, the BMW R 1200 R "DarkWhite" special model can be individually enhanced with special accessories and optional extras from the extensive BMW Motorrad range.
As a R 1200 R, this special model offers a synthesis of riding dynamics, agility and classic.
It combines nimble handling with a sharp line and balanced ergonomics, offering, BMW Motorrad claims, "maximum motorcycling pleasure at its purest."
Its boxer with 1170 cc and DOHC valve gear correspond to the engines already installed in the BMW R 1200 GS and BMW R 1200 RT.
Maximised rigidity and strength is provided by the tried and tested, two part main/rear frame, which has a weight-saving structure of steel tubing designed as a load-bearing element for maximum stiffness and rigidity.
The maximum safety standard is ensured by the established and proven brake system, which can be fitted in the factory with the optional BMW Motorrad integral ABS.