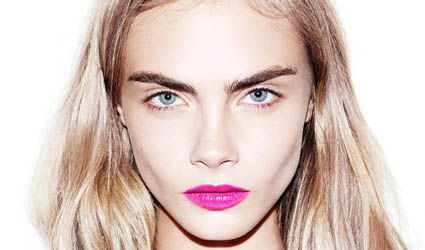 BIGGER, fuller, bolder brows is a huge trend for this autumn and has been described on many beauty forums as the "it" trend to follow.
"Eyebrows are a major focal point — like that statement accessory or perfect red lip, a freshly groomed and polished set of eyebrows completes your look," said totalbeauty.com.
Big brows have been spotted at the London and New York fashion week runways, so to get the designer look follow these simple steps;
Grooming – Use a brow brush or spoolie and comb upwards and outwards to outline the natural shape of your eyebrows. Trim any long straying hairs with scissors and only pluck strays from beneath the brow line.
Definition – Use an eyebrow pencil, or powder set to extend the brow and fill in any gaps lacking hair. Use a darker colour for a bolder brow, starting from the inner parts and extending in sweeping motions upwards and outwards. Brush the brow once more to blend.
Highlight – Use a highlighting pencil underneath the eyebrow to add the finishing touch and make your bold brows really stand out.