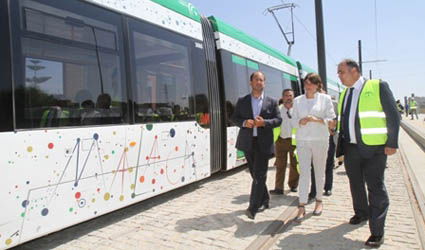 THE Junta de Andalucia has finally agreed for Malaga Metro to run underground in the city centre after months of wrangling.
However, it will only run halfway along the Alameda Principal, and not as far as La Malagueta area as initially planned.
The proposal, which was presented in a meeting between Malaga Mayor Francisco de la Torre and the President of the Junta de Andalucia, Susana Diaz, is a small victory for the city hall, which wanted it underground, while the Junta aimed to run the train above ground.
The Department of Public Works has suggested compensating for the shorter distance covered with another line above ground, which would run from El Corte Ingles area, via Armengual de la Mota and Calle Jaboneros as far as the Civil Hospital. The project would need to be studied in depth and approved by local residents.
De la Torre has said that the council is open to this idea.
The Junta de Andalucia Councillor for Public Works and Housing, Elena Cortes, has said that the agreement which has been reached for the metro will save money and is adapted to the needs of the city.