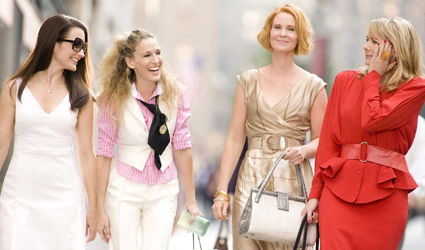 Women spend more time getting ready for a night out with girl-friends than for a date.
A new study on 2,000 women conducted by Malibu Rum found that on average, women spend 40 minutes getting ready for a date, but more than an hour getting ready for a night out with friends. 
Two thirds of the women involved in the study said the reason behind this is they want to "wow" their friends by looking the best they can and also admitted to comparing their appearance to that of their pals. And for this reason spend more time preening then they perhaps normally would.
Whereas 50 per cent of women admitted they have to rush to get ready for a date night, because their partners are ready considerably faster and lack patience.
For some however it's about the revelling and enjoying the process with a cocktail or glass of wine, and the music on whilst choosing the best outfit, hair and make-up to complete the look. That's why, according to the study a further 44 per cent of the women surveyed also admitted they enjoy the experience of getting ready to go out with friends just as much as the night out itself.