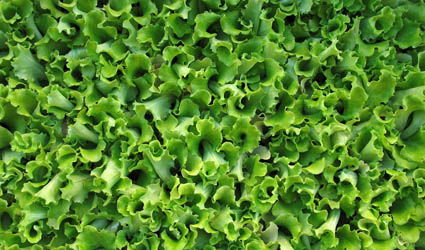 PEOPLE suffering from diabetes may find an ally in lettuce.
This is the conclusion a group of Spanish scientists have reached after a research carried out on this vegetable.
The active ingredients of lettuce reactivate the insulin production in the pancreas, the study says.
Taking this as a starting point, the Spanish researchers claim to have synthesised a product that, combined with different micronutrients found in lettuce, helps to regularise sugar levels in blood.
In addition, the antioxidants, vitamins and mineral nutrients of this vegetable improve the glucose metabolism and reduce the oxidative stress, thought to be the cause of neurodegenerative diseases like Alzheimer.