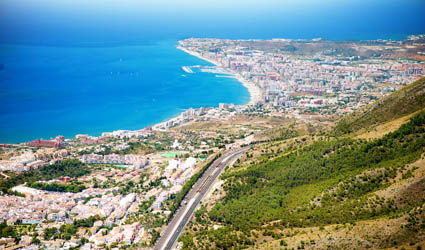 THIS August was the best in the history of Andalucia for tourism.
That is the claim of the Junta de Andalucia Councillor for Tourism and Commerce, Rafael Rodriguez.
He revealed data from the National Institute of Statistics which showed that the number of overnight stays registered in the region had increased by 400,000 compared to 2008.
In Malaga, more than 1.62 million people stayed in hotels between June and August, which is 5 per cent more than the same period last year.
For the first time in years, there have been more foreign tourists than Spanish, with 830,224 and 793,511 respectively from June and August.
Malaga has however benefitted from the fact that many Spanish tourists can't afford to go abroad and the number of national tourists in local hotels has increased this summer.
The figures only take into account hotels, with 600,000 visitors in August alone, but the number of people staying in Malaga at campsites, holiday apartments or with friends and family has also increased.
In August, Malaga was the fourth most popular province in Spain for tourists, behind the Balearic Islands, Barcelona and Madrid. The average stay was 4.2 days and there were 2.5 million overnight stays.