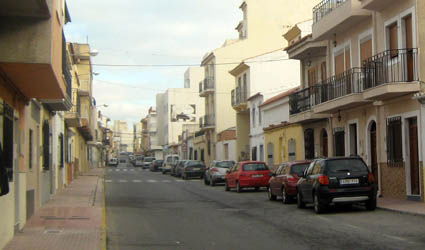 ALBOX TOWN HALL has taken down the last  Franco related plaque that remained in the town.
It was located on a residential building  in the neighbourhood of La Loma. With the removal of the plaque Albox Town Hall has complied with the Law of Historical Memory, which obliges the government team  to remove shields, badges, plaques or anything that praises the military uprising, the Civil War and the repression under the Franco dictatorship.
The Mayor of Albox, Rogelio Mena, recalled that 'as an institution, the town is required to reaffirm democratic values' and said that 'in addition to a legal obligation to remove Francoist symbols it is also a moral, ethical and political obligation.
"Spanish society as a whole suffered 40 years of dictatorship and lack of freedom, in a period when people were persecuted and imprisoned, and even killed, for their ideas, their beliefs or their sexual orientation'.