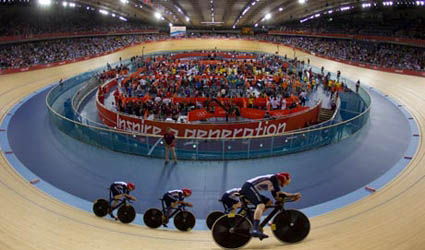 FLORENCE, Italy (Reuters) – London will host the 2016 track cycling world championships, the International Cycling Union (UCI) said on Wednesday.
"(The) 2016 UCI Track World Championships will be held in London, UK," the ruling body said in a statement.
It will be the second major event held at the London velodrome following the 2012 Olympics.
Manchester staged the previous track world championships to be held in Britain in 2008. The northern city will host a World Cup event in November.