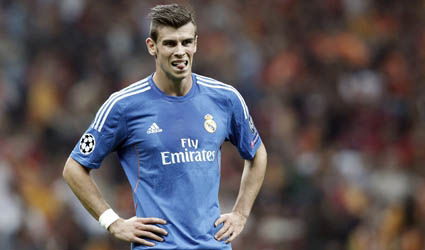 BARCELONA (Reuters) – Promoted Elche's sole source of comfort when they host Real Madrid on Wednesday is that 100 million euros (84 million pounds) man Gareth Bale is unlikely to play.
Bale missed out on his home debut against Getafe on Sunday when he sustained a minor muscle injury in his left leg during the warmup and was hastily withdrawn from the team.
With the derby against Atletico Madrid looming next weekend manager Carlo Ancelotti is unlikely to be taking any chances, especially as the goals are flowing for Cristiano Ronaldo and Isco who have eight between them.
Ronaldo bagged a brace in the 4-1 defeat of Getafe which kept Real within a couple of points of leaders Barcelona and Atletico who have maximum points from five games.
"We don't want any problems," Ancelotti said of Bale's teething problems. "Pre-season has been unusual (for him), not only physically but mentally."