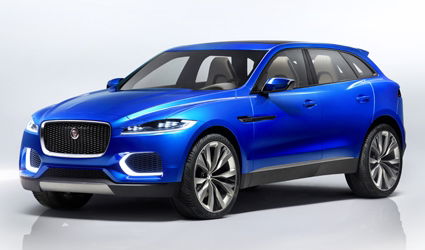 THE all new C-X17, Jaguar's first ever sports crossover concept vehicle, was unveiled at the 2013 Frankfurt Motor Show.
The C-X17 has been created as a design study to introduce Jaguar's new aluminium monocoque architecture, which will underpin the future of the Jaguar brand.
This architecture is high-strength, lightweight, extremely stiff and incorporates innovative efficiency technology, the manufacturer claims.
"The C-X17 sports crossover represents an exciting new direction for Jaguar. Its purpose is to highlight our all-new aluminium architecture," said Adrian Hallmark, Global Brand Director at Jaguar.
Power will be provided by engines with a wide range of capacities and output, all offering the latest innovations in fuel-efficient technologies without sacrificing drivability, sources at Jaguar claim.
These will include the high-output petrol and diesel engines to be built at Jaguar Land Rover's new engine manufacturing facility soon to be open in the UK.
At 4,718mm long and 1,649mm tall, its dimensions are clearly that of a crossover, yet in its design it shares strong family traits with Jaguar's current range.
For instance, the grille is an evolution of the distinctive nose of the Jaguar XJ luxury sedan, while the sculptured haunch lines hint strongly of the award-winning design of the Jaguar F-TYPE sports car.
The car's unique roof features contoured vanes that provide an 'elliptical' panoramic view to the C-X17's passengers, while retaining the roof's sleek appearance from the exterior.
The interior of the C-X17 features a combination of Jet saddle Connolly leather and Orchid Connolly leather on the instrument panel, seats, armrests, doors, floor and in the boot, with stitching on the saddle leather creating a tactile feel.
A centre tunnel running the length of the car, from the instrument panel through to the rear passenger seats, incorporates the Interactive Surface Console – an interactive multi-passenger infotainment hub.