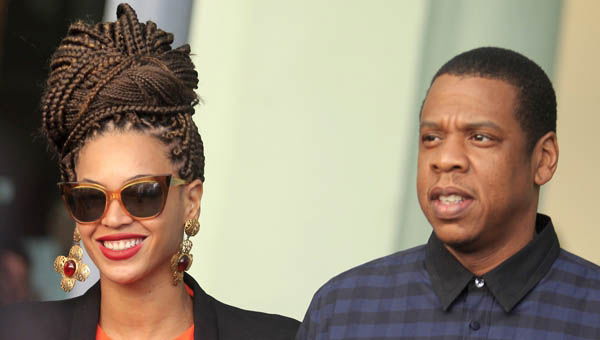 With estimated earnings of $95 million, pop singer Beyonce and her rapper husband Jay Z are the highest-earning celebrity couple for the second consecutive year, Forbes magazine said on Thursday.
Beyonce's "Mrs. Carter" tour and Jay Z's million-selling "Watch the Throne" album and world tour, both a collaboration with rapper Kanye West, pushed the musical couple ahead of model Gisele Bundchen and her football-player husband Tom Brady, who pulled in $80 million and retained the No. 2 position.
Acting couple Angelina Jolie and Brad Pitt, with $50 million, jumped up one spot from last year to third place. The earnings were based on the period from June 2012 to June 2013.
Forbes said Beyonce, 32, earned $11 million more than her husband due her successful world tour, which grossed an average of about $2 million per show.
Jay Z's latest top-selling album "Magna Carta … Holy Grail" was released on July 4 and was not eligible to count toward his earnings.
In addition to their musical earnings, Jay Z, 43, sold his stake in the Brooklyn Nets basketball team and has started his own sports agency. Beyonce upped her takings with a clothing line and fragrances.
Former co-stars on the TV comedy "That '70s Show" Ashton Kutcher and Mila Kunis came in fourth with $35 million, followed by new parents, reality TV star Kim Kardashian and West, who collectively earned $30 million.
Forbes compiled the list by talking to agents, producers, managers and other informed people. Fees and taxes were not subtracted from the estimates.