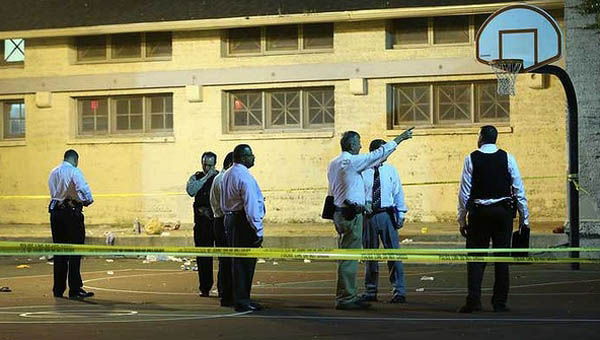 (Reuters) – Thirteen people, including a 3-year-old child, were injured in a nighttime shooting on Chicago's South Side that police said on Friday was believed to be gang-related.
The Thursday night shooting came in the same week that a contract worker who opened fire at the Washington Navy Yard killed 12 people in the nation's capital.
"I can tell you that it's an ongoing investigation and that 13 people were shot," Chicago Police Department spokeswoman Amina Greer said on Friday.
She said the shooting occurred at about 10:15 p.m. Thursday (0315 GMT on Friday) and that no arrests had been made so far.
"At this time, we believe the motive for the shooting to be gang-related," Greer said.
She was unable to confirm local media reports that said four of the gunshot victims injured in the shooting on a basketball court, including the 3-year-old, were listed in critical condition in area hospitals early Friday.
Chicago has been plagued by gun violence in recent years, racking up more than 500 murders in 2012, according to a report this week by the FBI.
By comparison, New York City, which has a population three times the size of Chicago, recorded 419 murders in 2012, the FBI said.