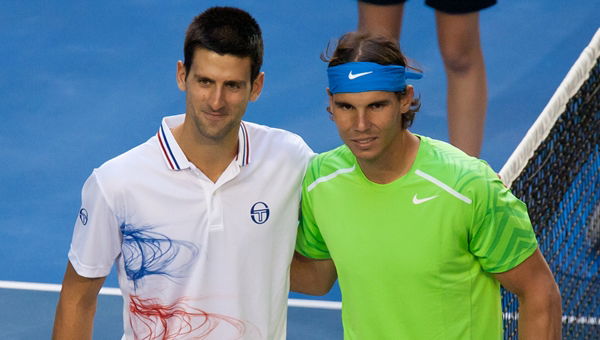 Rafael Nadal and World No. 1 Novak Djokovic will battle for the US Open title tonight in Flushing Meadows, when they face each other for the third time at the US Open Final.

"It is good if both of us are playing at a very high level so the match becomes great because we play long rallies, we bring our game and it becomes a very difficult match for both of us," Nadal said. "I hope to be ready for that. I'm going to try. I need to keep playing very aggressive and play a very, very good match. Only like this I'm going to have a chance."
Two years ago, No. 1 Djokovic beat No. 2 Nadal in the final to claim his first US Open title.