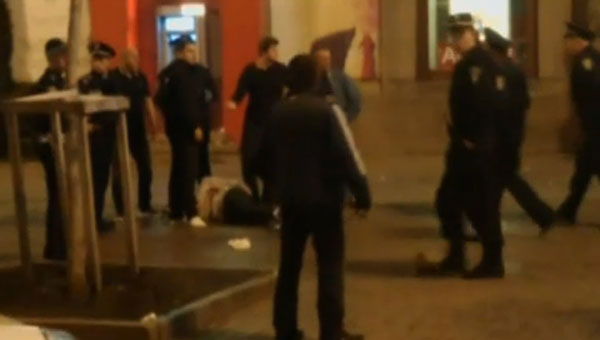 A group of around 30 hooded Ukranians armed with knives attacked English football fans ahead of the World Cup qualifier match in Kiev.
The attackers ran away inmediately and no one has been arrested. Three of the England fans were taken straight to the hospital – one with severe bruising, one with a head injury and the last one with a stab wound.
"We are aware of incidents in Kiev involving British nationals. We are providing consular assistance." said the Foreign Office.
England will play Ukraine at the Kiev Olympic Stadium on Tuesday night.
WATCH THE VIDEO