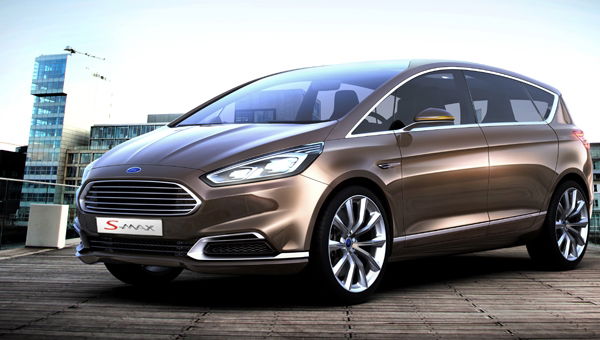 FORD has revealed the new S-Max concept.
It is a new sport activity vehicle that will be produced at the manufacturer's factory in Almusafes (Valencia) from the first third of 2015.
The new S‑Max Concept employs the latest Ford global design language with a high mounted grille, swept-back headlamps and an exclusive treatment of the vehicle's lower fascia.
And the original S-Max profile has been honed with the front bonnet sweeping into the front screen, which in turn flows into the arc of the roof to create a unique glass roof graphic.
This silhouette surrounds a spacious and versatile interior that offers anything from four-to seven-seat configurations.
Further exterior design cues include a feature line running along the side of the vehicle and distinctive headlamps featuring Organic LED.
The S‑Max Concept interior is an expression of design, convenience, connectivity, flexibility, and craftsmanship say the manufacturers.
The front cabin places the focus firmly on the driver. Shapes and forms combine in a high-set instrument panel that cuts back in the centre console.
High quality materials give the interior a sophisticated aura, Ford claims.
The Ford S‑Max Concept also employs Ford features and technologies to provide customers with new levels of connectivity and well-being as well as safety, convenience, and driving appeal.
The concept car features the all-new 1.5-litre EcoBoost petrol engine with turbocharging, twin-independent variable camshaft timing and further advanced technologies to enhance power and fuel economy.
The Ford SYNC system sits at the heart of the vehicle's advanced connectivity features.
Ford SYNC delivers wireless internet access for passengers, supported by a tablet docking station that allows second row occupants to integrate their personal devices into the vehicle.
SYNC also enables additional features to improve health and well-being, including a heart rate and glucose level monitoring systems.
Sophisticated communications and sensor systems provide the S-Max Concept with detailed information about the driving environment, to enhance awareness and safety.