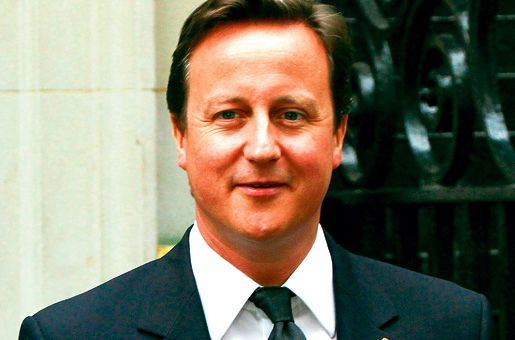 WELL, what a result!
Firstly, of course, I was delighted to see the British House of Commons finally took Leapy's advice and voted against interference in Syria's problems. (Any time, fellas!)
Secondly, the result was a wonderfull example of British democracy in full glorious flow.
In most countries, particularly those of the Middle East, a result of this nature would have probably led to disgruntled losers rioting and spilling blood in the streets.
Far from being an embarrassing rout for David Cameron, I think the dignified and immediate acceptance of a result he clearly hadn't been looking for, showed a strong, highly democratic leader bending, without recrimination or derogatory reactions, to the will of Parliament's elected members.
To my mind Cameron, Hague and the Conservatives' parliamentary credibility has been utterly strengthened by their handling of this situation. Trust is the key issue among our politicians and I think this reaction shows we actually can at last place at least a respectable portion of it in the hands of our elected leaders.
Even Ed Miliband I feel has come through it all with his credibility still fairly intact. What I find interesting is a fact that many people seem to overlook, Miliband is Jewish. I know he has married out of the faith and considers himself something of an atheist, but he is nevertheless a man born of pure Jewish stock.
Therefore, to my mind his decision to vote against attacking a Muslim country, which is utterly anti-Jewish and would side with Iran in its quest to obliterate Israel at the drop of a turban, also gives quite a boost to his own credibility.
It did get me thinking that if the leader of the Labour party had been a Muslim (which I've no doubt they will be one day!) and Israel had been suspected of committing some unacceptable act, would that person have reacted with such an unbiased opinion? Somehow I think not.
Having said all that, despite this week's decision to stay out, should Assad take it as a weakening attitude by the West and its allies, and therefore give him carte blanche to massacre and commit atrocities at will, I am fully in favour of another parliamentary vote on the situation.
With that may come on him and his cohorts all the force and retribution of a reversed decision. Let's hope it never comes to that.
Keep the faith
Love Leapy
Website: leapylee.co.uk. Email: leapylee2002@gmail.com