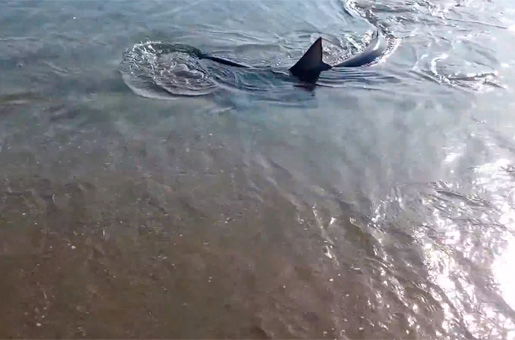 BATHERS on a busy beach fled after a shark was sighted offshore. Police ordered all swimmers  out  of the water at Sotogrande's Torreguadiaro Beach, Cadiz, after the sighting. But officers in a police motor-launch lost sight of the creature.
The drama was played when Local Police and members of the Guardia Civil Nature Protection Service (Seprona) were told what was thought to be a two-metre blue shark had been seen.
The Guardia Civil took a motor launch out to sea in order to frighten off the shark. Although it was thought to have left the area, the beach was closed to swimmers (Wednesday 21) and the search continued. 
Blue sharks are usually found in deeper waters, and feed mainly on squid and small fish, though they can go after larger prey. Attacks on humans are rare. Up until last year there had only ever been 13 recorded attacks on humans, with four fatalities worldwide.