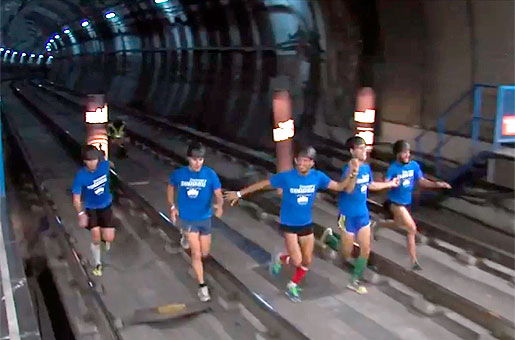 MADRID underground hosted a one of a kind race to support the city's candidacy to host the 2020 Olympic Games. One hundred runners took place in the race that covered 10 kilometres between the underground station of Tres Olivos and Marques de la Valdavia in Madrid.
Organised by TV channel Discovery MAX, this non-competitive race is reportedly the first one to have been held in Madrid's underground.
Many Spanish sportsmen, including 2011 Spanish marathon champion Pablo Villalobos and Paralympic medallist Javier Conde participated to support the candidacy two weeks before the International Olympic Committee (IOC) decides the host in Buenos Aires (Argentina).
The Spanish delegation is confident this event, that highlights two of Madrid's biggest assets –public transport and popular support- will help tip the scales in its favour.
TV channel Discovery MAX will broadcast a documentary about the race on September 6, just one day before the IOC's decision is made.