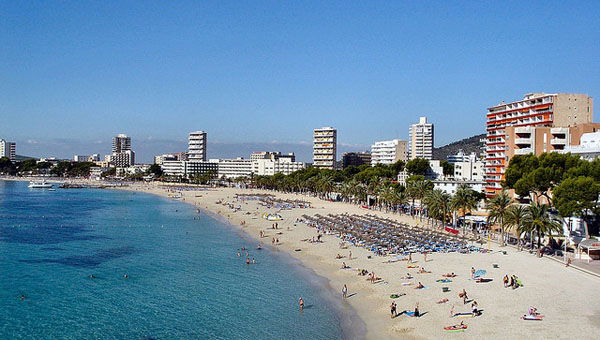 THE parents of a teenager who died after he fell nine floors have called for more inquiries into the death after suspecting 'foul play'.
At the beginning of the month Tom Ousby a 19-year old from Uxbridge, West London died when he fell from a fire escape at the Hotel Atlantic in Magaluf, Mallorca.
Tom's toxicology report revealed that there was no trace of drugs and barely any alcohol in his system, according to reports in The Daily Mail.
Furthermore the hotel receptionist claims to have seen Tom being chased and suspicion surrounds what Tom was doing at the hotel, on a reportedly inaccessible fire escape with no shoes, wallet or phone.
Tom's parents Lea and John Ousby are now awaiting answers from the CCTV footage from the hotel and surrounding areas and plan to hire a lawyer to press the Spanish authorities for a full, detailed inquiry.
Lea and John reportedly found out about the death of their son when 'RIP' messages were posted by his friends via social networking sites. The alleged fall happened just a few days before Tom was due to fly home.