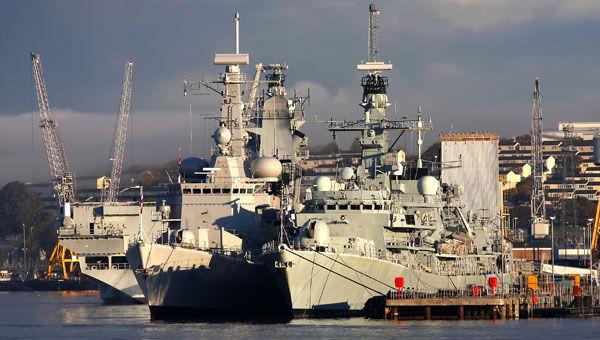 The UK government claimed that a Royal Navy warship is paying a "routine" visit to Gibraltar amid the continuing rows with Spain.
Spain and Gibraltar relations have deteriorated these past weeks due to a fishing row that has turned into a border check fiasco. The Ministry of Defence claim that this has nothing to do with the ongoing rows that are currently happening and that this has been a long time planned.
HMS Westminster, which is accompanied by two auxiliary ships, makes up a task force which is bound for the Middle East.
Other warships visit other ports like Portgual, Spain, Turkey and Malta, it seems like this has just come at an unfortunate time.
Being a strategic base for the UK, it is logical that the Royal Navy ships should visit the waters throughout the year an MoD spokesman said.
Spain do not seem to have a problem with the visit, agreeing that it was "routine" and even adding that the UK had asked for permission to stop over at the Rota naval base which is south-west of Spain near the Gibraltar Strait.
Many are concerned about the €50 fee that is set to come in to cross the Gibraltar border and this all comes from the artificial reef that was created by 70 concrete blocks on behalf of Gibraltar.
Gibraltar claimed it would enhance the sea life but the Spanish government accused them of laying the blocks "without the necessary authorisation" in "waters that are not theirs" which damaged Spain's fishing industry and went against environmental laws.