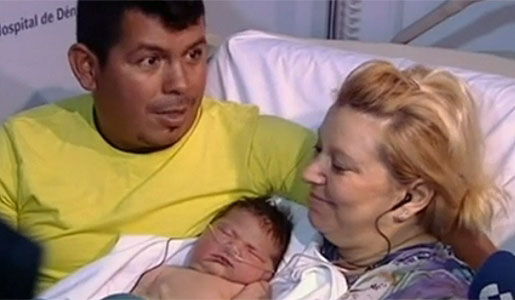 Spain has recorded the biggest naturally delivered baby from a British expat.
The baby girl, whose name has not been chosen yet, was born weighing in at 13lbs 3ozs (6.02kg) which is almost twice the size of an average born newborn. Maxine Marin, the new mother who is 40 years-old did not require an epidural during the delivery it is reported.
Marina Salud hospital in Denia, Alicante on the Costa Blanca can boast the record-breaking birth. It is also claimed that both mother and baby are doing well.
Maxine and her Columbian husband already have three children and Spain already has babies that have weighed in at more than four kilograms but they have been delivered by Caesarean section.
The all time record came in last month by a German woman in Leipzig where she gave birth to a baby weighing 13lb 8oz (6.11kg) and measuring 23in (57.5cm) long.